Reflections: January 2018
January- New Beginnings!!!
God First: Christ Crusaders Assembly - Youth Sunday School
During one of our youth Sunday School classes we talked about handling betrayal from those who we love and also understanding forgiveness. We read about how Jesus was betrayed by Judas and Peter (Luke 22:47-63). Students shared how they found it difficult to truly forgive someone who they were betrayed by. Most students agreed that we would want to make those who hurt us, hurt too. Many times it satisfies us to retaliate.
It is challenging to apply this idea of forgiveness to our lives especially when we are wronged by someone we love. I asked the group to think of a time in which they were betrayed/backstabbed by a friend or family member. We spoke about our emotions when we discovered that we were wronged. We also discussed a time in which we were the betrayers. These stories of betrayal reminded us of how we should treat one another. The Bible teaches us that we must love one another as we love ourselves.
"For all the law is fulfilled in one word, even in this; Thou shalt love thy neighbour as thyself." -Galatians 5:14
We each took a moment to pray for those who betrayed us and we also prayed that we grow in the area of forgiveness with the understanding that forgiving someone doesn't mean you weren't hurt by their betrayal. Nor does it mean that you allow someone to hurt you.
Forgiving means letting go of your anger and admitting what they did hurt you, but not allowing it to have ahold of you.
Family: Growing Pains
Our son and daughter are growing up so fast and it's amazing and also tough....
At times I wish I could freeze time in order to hold on to my children just a little while longer. I really want them to stay young forever but I understand that they have to grow up.
This is difficult for most of us as parents in that we fear the unknown. We don't know what they will face in their life, we just want our children to succeed and to get through this life without many barriers. Reality is that our children have their own lives to live. We can guide them, teach them, and give them the tools that they can use but in the end they have to make their own choices.
Our prayer is that both our son and daughter follow Christ and "increase in wisdom and stature, and in favour with God and man."
-Luke 2:52
Go a.i Musik: Dru Bex presents The Good Cypher Shemix
(To be released on Feb 16th!)
Myself and 3 other dope emcees were selected to do a "shemix" for Dru Bex's Good Cypher track from his latest project The Good Album. This track will be released on February 16th! Stay tuned because the ladies represent well on this track!
Check out the original track while you wait: The Good Cypher:
Youth: Young & Fokus'd
Adventures in BLK & WHT Photography Program
In January the students of the Adventures in BLK & WHT Photography Program were preparing for our first Student Photographic Exhibition! Our students have been working hard learning about the camera and basic photography elements. Here are a couple of the images that our they have captured.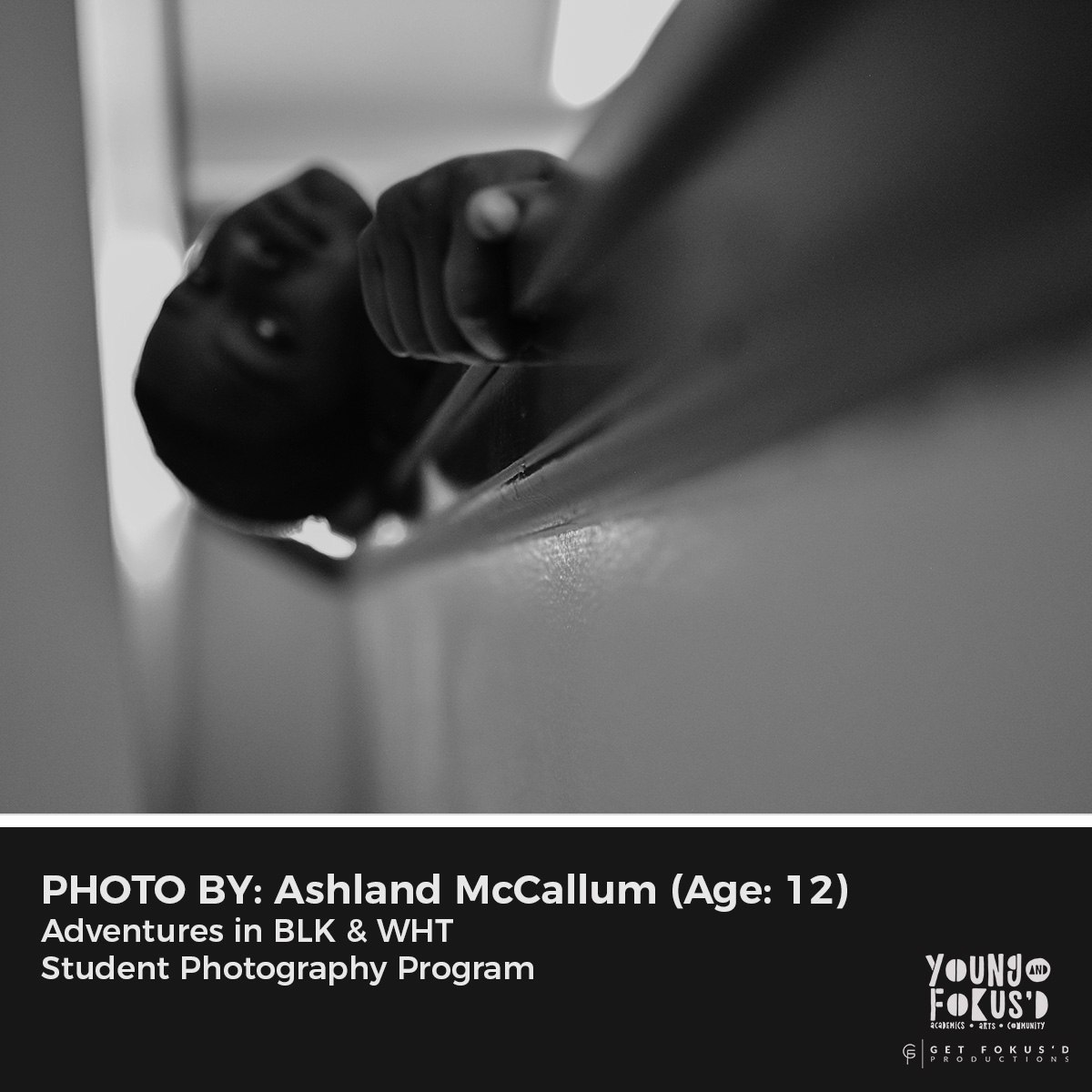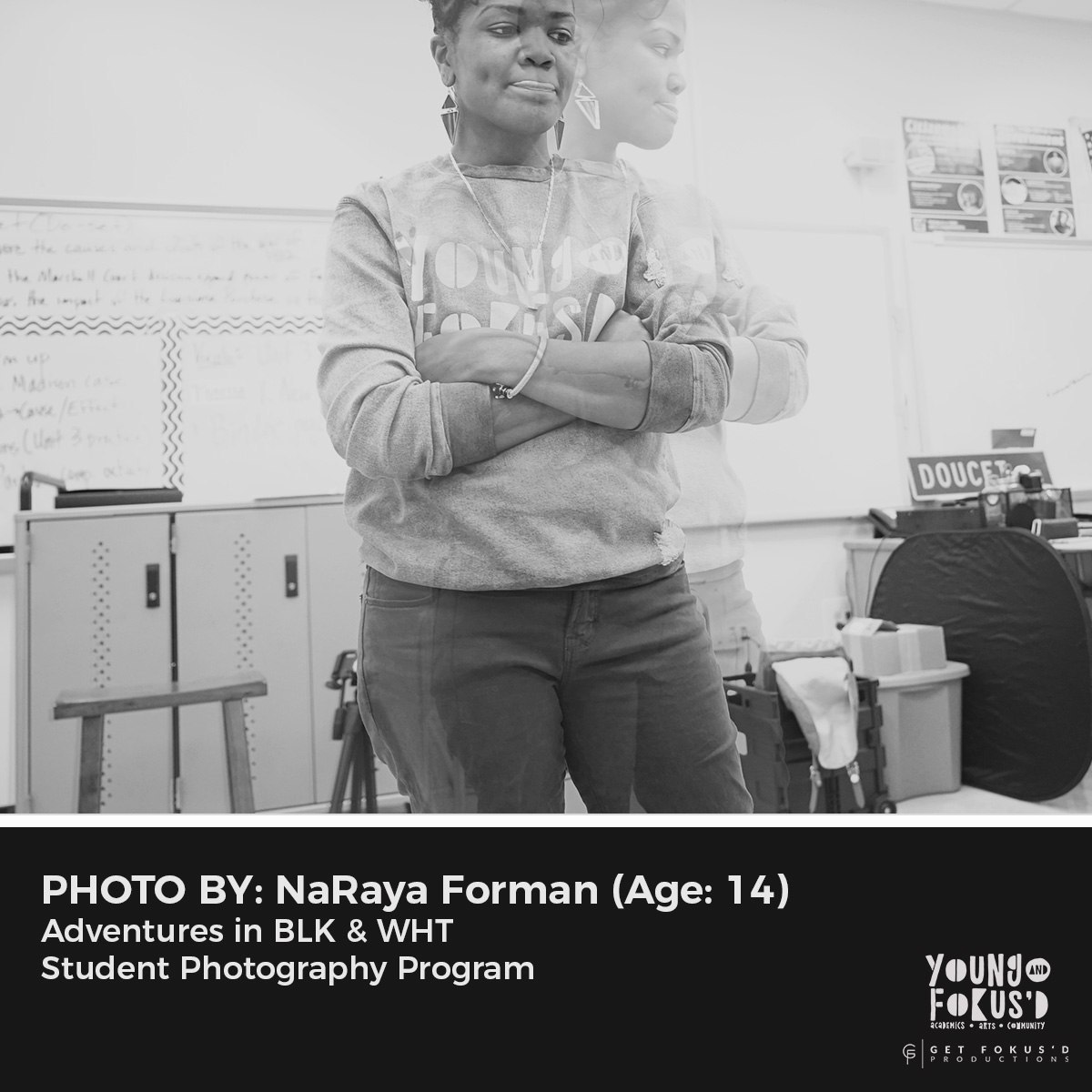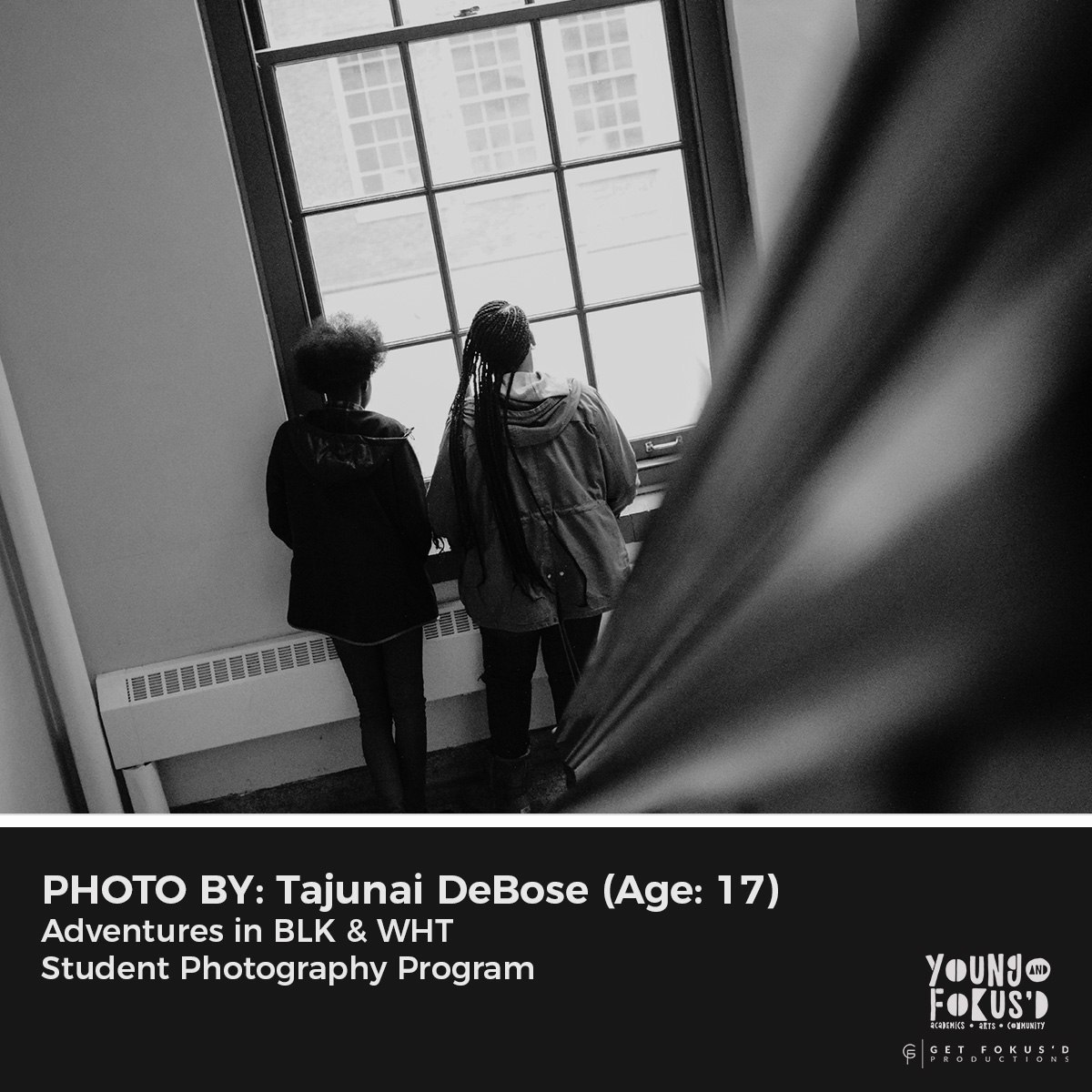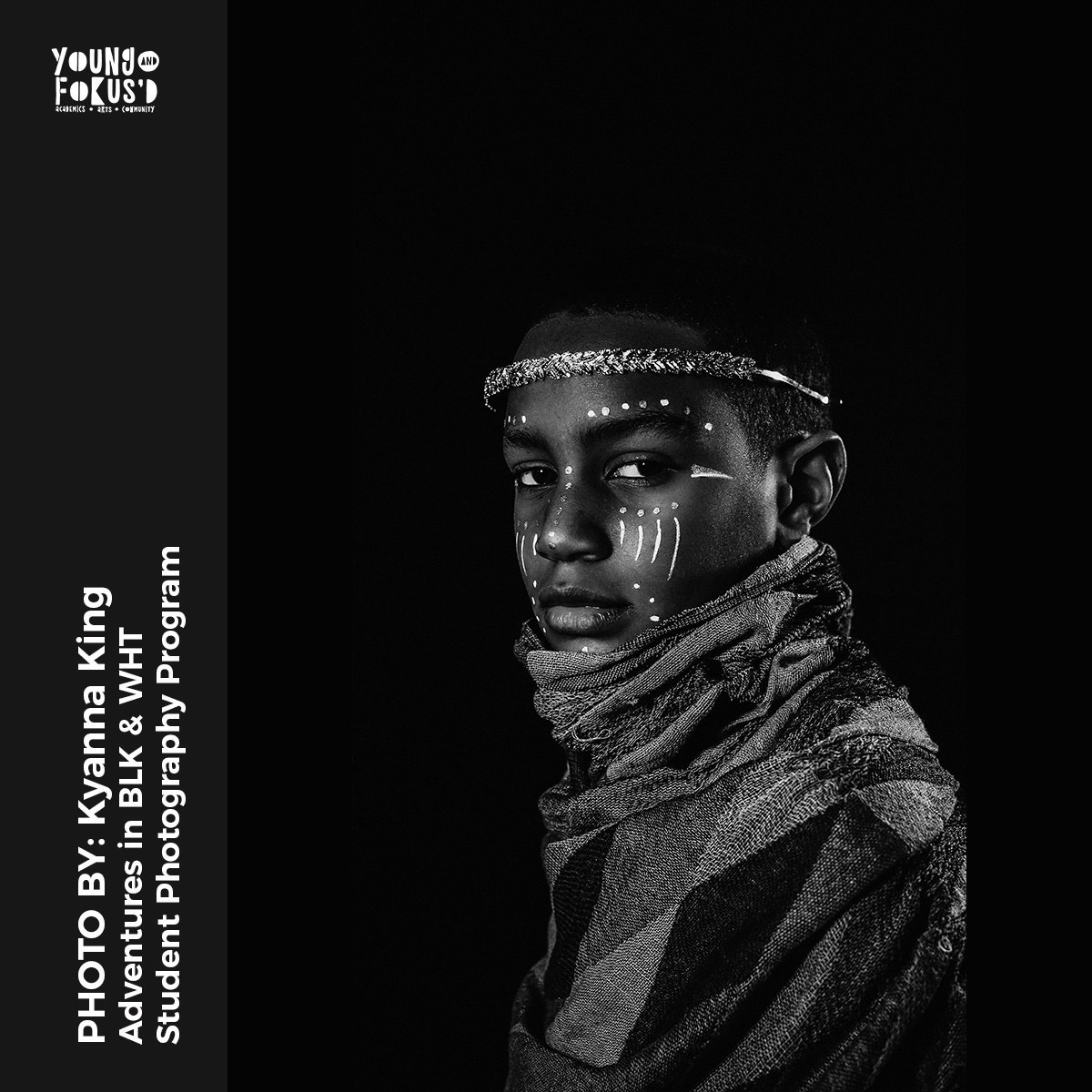 Business: Get Fokus'd Productions
It was an honor to be selected for the exhibition award at CEPA Gallery! I have been awarded the opportunity to showcase my photographic work in a full gallery next year (2019)!
Thinking back to when I first stepped into CEPA Gallery and learned about the wonderful world of photography. I was just a teen. A "troubled teen" who was contemplating suicide... It was God, my mentors, and the arts that held me together. I found hope through the lens of a camera. It was then that I vowed to dedicate my life to teaching youth how to cope with their issues through the arts.
This is the reason I Go All In.
This is the reason I'm dedicated to youth. I am honored, humbled, and filled with even more energy to push!
The little brown girl who was a foster kid, who lost her mother to drugs, who lived in the hood, who was supposed to be a failure to thrive.....
-interrupted-
Who was adopted, who was given the opportunity to soar, who God loved so dearly..... and on goes my story.
Stay tuned for more from Go a.i Musik!!
Check out more through joining me on Instagram @GoaiMusik where I share many exciting things that are happening on my journey.
Continue to Pray. Push. Persevere. In everything you do - give your all. Go all in.